Estate Planning for Same-Sex Families
With a constantly changing legal landscape, a number of opportunities and issues arise when it comes to estate planning for same-sex couples that weren't previously there. That is why it is important to have an experienced estate planning lawyer to help you meet these challenges and to ensure that you, your partner, and your family is cared for in the future.
Here at Satori Law Group, we can help update any existing estate plan you may have to better reflect your wishes and your current situation. If you do not have an estate plan in place, we can work closely with you and your partner to craft a unique plan that will ensure your family's legacy.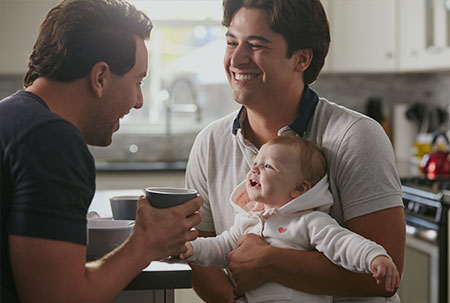 Many people fantasize about working from home. Just imagine: How amazing would it be to roll out of bed, get to work, and have time to enjoy the things that really matter in life? Working at home isn't for everyone. To be successful, you must set boundaries and...
With all of the media about "digital wills" and "online estate planning" it could be tempting to think you can do your estate planning yourself, online. And, maybe you can. But, if you do, you need to know the potential pitfalls. Online estate planning could be a big...
Find Us
Satori Law Group, Inc.
10061 Talbert Ave., Suite 325
Fountain Valley, CA 92708
Phone: (714) 593-8659