Estate Planning for Same-Sex Families
With a constantly changing legal landscape, a number of opportunities and issues arise when it comes to estate planning for same-sex couples that weren't previously there. That is why it is important to have an experienced estate planning lawyer to help you meet these challenges and to ensure that you, your partner, and your family is cared for in the future.
Here at Satori Law Group, we can help update any existing estate plan you may have to better reflect your wishes and your current situation. If you do not have an estate plan in place, we can work closely with you and your partner to craft a unique plan that will ensure your family's legacy.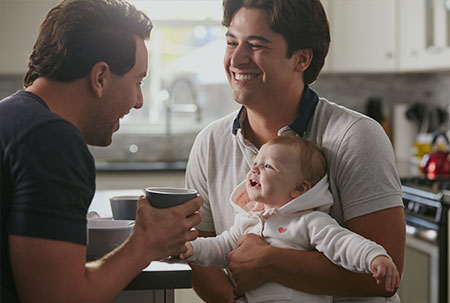 In the wake of the Supreme Court's landmark ruling in Obergefell v. Hodges, same-sex couples nationwide finally enjoy marriage equality. And, whether you are legally married in the eyes of the law, or not, there are important additional legal planning steps you need...
Mention developing your corporate culture these days, and many people think of having a relaxed dress code, allowing your team to bring pets to work, or adding a ping pong table to the break room. But your company culture is much more than that. A strong corporate...
Find Us
Satori Law Group, Inc.
10061 Talbert Ave., Suite 325
Fountain Valley, CA 92708
Phone: (714) 593-8659