Estate Planning for Same-Sex Families
With a constantly changing legal landscape, a number of opportunities and issues arise when it comes to estate planning for same-sex couples that weren't previously there. That is why it is important to have an experienced estate planning lawyer to help you meet these challenges and to ensure that you, your partner, and your family is cared for in the future.
Here at Satori Law Group, we can help update any existing estate plan you may have to better reflect your wishes and your current situation. If you do not have an estate plan in place, we can work closely with you and your partner to craft a unique plan that will ensure your family's legacy.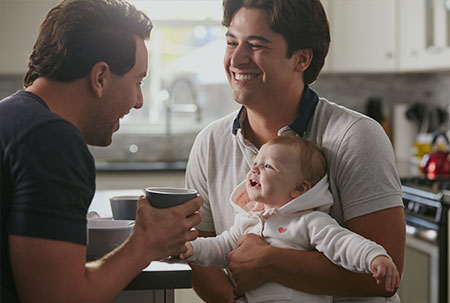 In today's digital-everything world, nearly every business—no matter how small—has some degree of online presence. Some, like e-commerce shops, may operate completely online, while even brick and mortar businesses likely have a website and Facebook account. However,...
Do your parents have an estate plan? Is it up to date? No matter how rich or poor you or your parents are, especially in the wake of the COVID-19 pandemic, you need to be asking these and several other questions. When your parents become incapacitated or die, their...
Find Us
Satori Law Group, Inc.
10061 Talbert Ave., Suite 325
Fountain Valley, CA 92708
Phone: (714) 593-8659