Estate Planning for Same-Sex Families
With a constantly changing legal landscape, a number of opportunities and issues arise when it comes to estate planning for same-sex couples that weren't previously there. That is why it is important to have an experienced estate planning lawyer to help you meet these challenges and to ensure that you, your partner, and your family is cared for in the future.
Here at Satori Law Group, we can help update any existing estate plan you may have to better reflect your wishes and your current situation. If you do not have an estate plan in place, we can work closely with you and your partner to craft a unique plan that will ensure your family's legacy.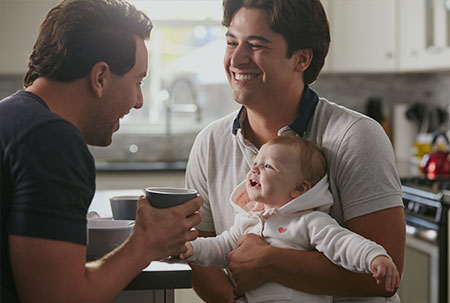 It is a common misconception that oral contracts are not enforceable. It is true that certain agreements must be in writing to be enforceable. For example, the statute of frauds requires agreements involving real property, marriage, performance over multiple years and...
Caring for an aging parent is a common challenge for Baby Boomers, and now even Gen-X'ers and Millennials. And, stepping in to help manage your parents' finances, without eroding their sense of independence and privacy, can be tricky. Many aging parents are reluctant...
Find Us
Satori Law Group, Inc.
10061 Talbert Ave., Suite 325
Fountain Valley, CA 92708
Phone: (714) 593-8659