Estate Planning for Same-Sex Families
With a constantly changing legal landscape, a number of opportunities and issues arise when it comes to estate planning for same-sex couples that weren't previously there. That is why it is important to have an experienced estate planning lawyer to help you meet these challenges and to ensure that you, your partner, and your family is cared for in the future.
Here at Satori Law Group, we can help update any existing estate plan you may have to better reflect your wishes and your current situation. If you do not have an estate plan in place, we can work closely with you and your partner to craft a unique plan that will ensure your family's legacy.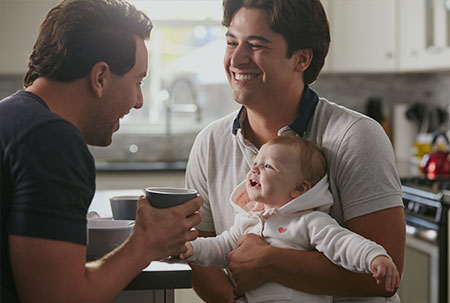 When there's a blow to your business, especially an unprecedented world event like the pandemic we are living through, you might feel paralyzed and unable to make a move. But when problems crop up, you as a business owner can't afford to freeze. Or fight, or flee, for...
Maybe you, like many of us, have been raised to think that the safest way to live in the working world is to have a good career and a steady paycheck. This financial crisis is challenging that framework for many people. Even if you had a steady job, and even if you...
Find Us
Satori Law Group, Inc.
10061 Talbert Ave., Suite 325
Fountain Valley, CA 92708
Phone: (714) 593-8659